Well this year has been busy so far, I have been very slack with my blogging but I hope that will change in the next few months. I have still been checking on my fav blogs but I haven't had the time to post one.
Last month I was considering a job and a move down the south coast but I decided against it at the last minute as I didn't think it was the right decision at the moment, even though it would have been great! Also, we are looking into the move for my Dad into a Retirement Village, so there is the clean up of his house which we have been slowly progressing through.
Then a couple of weeks ago I found a house in the Blue Mountains. I went to have a look and put an offer in and they accepted it. As soon as I walked in the house I fell in love with it and it felt like home. Nothing major needs to be done to it, accept for the overgrown gardens, but that is right up my alley...I am certainly going cottage garden again!!

With a few minor cosmetic changes inside, it will be perfect. There is only a small patch of lawn, enough for Bailey, but the rest of it outweighs that. There are plenty of garden beds for me to still have my vegie patch too. Bailey is going to love all the gardens to explore!
This is my new house, it is brick as I didn't want weatherboard cottage again, but it is still country looking, and I am sure with all my treasures, inside and out, it will be very country by the time I have finished decorating.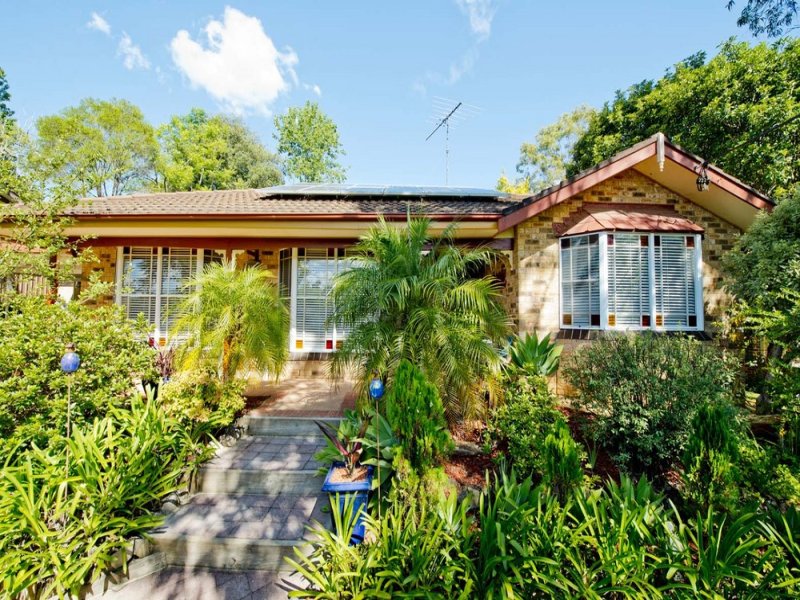 Settlement is not until July as the owners are purchasing a house off someone who is also purchasing a house, but that suits me as I can save more.
Can't wait to move in and have all my treasures around me again....I miss them so!!
I look forward to getting stuck into the garden and sharing my new journey with you all.
Take care
xx